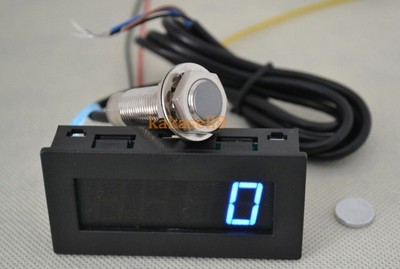 Actually my display is red
For one of my projects -
see this blog-post
- I wanted to install a RPM (revolutions per minute) display, also called a tacho-meter.
There are simple to install and cheap solutions in the market these days, so I decided to buy 4 pieces at once, as to have some spares for other projects I am intending to do later.
On eBay I found an offer from someone in China for 647.50 pesos each. The ad said it was including shipping cost for delivery at home. So I ordered 4 pieces on July 6, 2014 for a total price of 2,589.98 pesos.